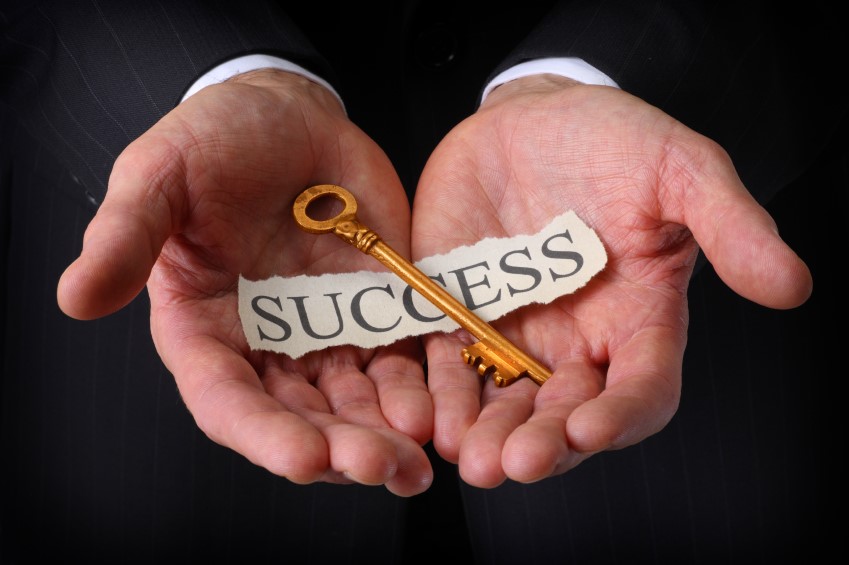 Why Companies Should Consider Strategic Sourcing?
为什么公司应该考虑战略采购?
In today's competitive business climate, supply chain management professionals are constantly seeking out creative ways to reduce costs, assure and improve the quality of the final product and achieve a faster time to market. Strategic sourcing is one method that procurement managers can use to help achieve these supply chain goals. Here's how it works:
在当今竞争激烈的商业环境下,供应链管理专业人员正在不断寻找创造性的方法,以降低成本,保证和提高最终产品的质量,实现更快的上市时间。战略采购是采购经理可以用来帮助实现这些供应链目标的一种方法。以下是它的工作原理:
1. Identify Suppliers 识别供应商
Effective procurement managers consistently locate the best quality materials at the lowest possible cost from the most reliable suppliers. When identifying and defining alternative suppliers, it is important to keep track of logistical considerations that may make one trade partner more beneficial at certain times of the year or under certain external conditions. This allows a consistent flow of products running smoothly throughout the year, independent of external conditions.
有效的采购管理人员始终如一地从最可靠的供应商那里以尽可能低的成本找到最好的质量材料。在确定和界定替代供应商时,必须跟踪可能使一个贸易伙伴在一年的某些时候或在某些外部条件下更有利的后勤考虑因素。这使得产品能够在不受外部条件影响的情况下,全年平稳运行。

Another important consideration when identifying suppliers is competitive differentiation opportunity. Using a specific supplier that has a positive brand image with your consumers can create an excellent product differentiation opportunity, potentially leading the consumer to prefer your product over others.
在确定供应商时,另一个重要考虑因素是竞争差异化机会。使用一个对你的消费者有正面品牌形象的特定供应商可以创造一个极好的产品差异化机会,潜在地导致消费者更喜欢你的产品而不是其他的。
In an evolving global marketplace, using strategic sourcing tactics to identify the best suppliers can help companies maintain efficient and effective supply chains across all company divisions and partners.
在一个不断变化的全球市场中,使用战略采购策略来确定最佳供应商可以帮助公司在所有部门和合作伙伴之间维持高效和有效的供应链。
2. Cultivate Relationships 培养人际关系
Identifying the best suppliers is important. However, there is more to strategic sourcing. Cultivating a positive and long-term relationship by working closely with your suppliers can provide many win-win scenarios. Developing solid relationships can help sourcing professionals become better at meeting cost, speed-to-market, and quality goals, while allowing suppliers to more efficiently tailor and deliver materials to precise purchaser specifications.
确定最好的供应商是很重要的。然而,战略采购还有更多的内容。通过与供应商密切合作,培养一种积极的长期关系,可以提供许多双赢的局面。建立稳固的关系可以帮助采购专业人士更好地满足成本、加速上市和质量目标,同时允许供应商更有效地根据精确的买方规格定制和交付材料。
We are now in an era where consumers can, in great part, drive the success of a company through their awareness and demand for ethical business practices. Creating and cultivating relationships with consumer-friendly suppliers creates opportunities for your company to improve product and company image via PR and marketing communication with consumers. Classic examples are Starbucks' and Nespresso's sustainable coffee programs and Patagonia's organic cotton program.
我们现在所处的时代,消费者在很大程度上可以通过他们对道德商业行为的认识和要求来推动公司的成功。与消费者友好的供应商建立和培养关系,通过与消费者的公关和营销沟通,为公司提高产品和公司形象创造机会。典型的例子是星巴克和雀巢的可持续咖啡项目和巴塔哥尼亚的有机棉花项目。
3. Continuously Improve Skills 不断提高技能
Procurement professionals and managers interested in maximizing strategic sourcing skills can expand their knowledge by taking online courses taught by industry leaders. Strategic sourcing is a field in constant development. Becoming proficient in this field and keeping your knowledge up-to-date, will help you understand, plan and implement a sound strategic sourcing strategy, tighten the effectiveness and efficiency of your supply chain infrastructure and reduce overall costs almost immediately. At the same time, a sound strategic sourcing strategy can create opportunities for your company to improve corporate image, increase sales and market share, and reduce costs.
对最大化战略采购技能感兴趣的采购专业人员和管理人员可以通过参加行业领导人讲授的在线课程来扩展他们的知识。战略采购是一个不断发展的领域。精通这个领域并保持你的知识不断更新,将帮助你理解、计划和实施一个合理的战略采购战略,加强你的供应链基础设施的有效性和效率,并几乎立即降低整体成本。与此同时,一个完善的战略性采购策略可以为你的公司创造机会,改善公司形象,增加销售额和市场份额,降低成本。
4. Understand and Embrace the Possibilities 理解并拥抱可能性
The implementation of strategic sourcing requires a wide variety of skills. Some of the top competencies needed to excel in making the most of a company's strategic sourcing decision-making process include:
战略采购的实施需要广泛的技能。要充分利用公司的战略采购决策过程,需要具备以下一些最优秀的能力:
Describing, recognizing and accessing key issues, principles, opportunities, strategies, techniques, and developments being pursued by the organization to achieve competitive advantage. 描述、认识和评估组织为获得竞争优势而追求的关键问题、原则、机会、战略、技术和发展
Identifying internal and external challenges that affect sourcing strategy 确定影响采购策略的内部和外部挑战
Defining and describing issues involved in global sourcing, electronic procurement, the extended enterprise, negotiations, and ethics 定义和描述涉及全球采购、电子采购、扩展企业、谈判和道德的问题
Identifying and applying decision-making frameworks and problem-solving skills to determine the best course of action pertaining to the above strategy areas 确定和应用决策框架和解决问题的技能,以确定与上述战略领域有关的最佳行动方针
The expansion of the global marketplace in recent years has made it necessary for companies to take a more holistic approach to the integration of supply chain processes and overall business growth. Strategic sourcing is a specialty area whose potential and profitability is just beginning to be realized.
近年来全球市场的扩张使得各公司有必要采取更加全面的方法来整合供应链流程和整体业务增长。战略采购是一个专业领域,其潜力和盈利能力才刚刚开始实现。
For supply chain managers looking to maximize the effectiveness of today's complicated supply chains, strategic sourcing is a body of knowledge that can help increase efficiency and reduce costs. In order to remain competitive and relevant in today's chaotic markets, it is necessary to utilize the most beneficial cutting-edge tools. Effective strategic sourcing can make a tremendous positive difference in the supply chain of companies of all sizes.
对于那些希望最大化当今复杂供应链有效性的供应链管理者来说,战略采购是一种有助于提高效率和降低成本的知识体系。为了在当今混乱的市场中保持竞争力和相关性,有必要利用最有益的尖端工具。有效的战略采购可以使各种规模的公司的供应链产生巨大的积极影响。